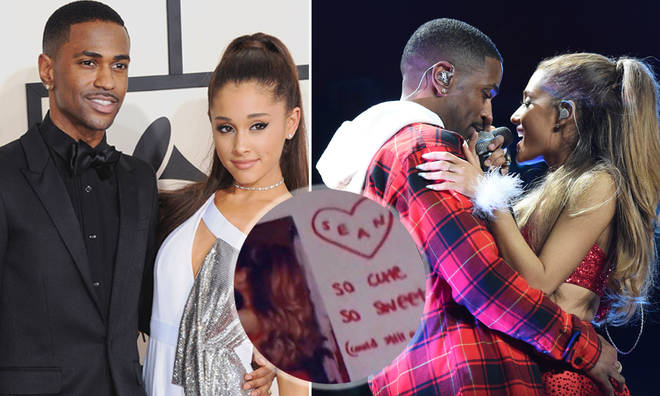 When Ariana Grande wrote "could get it again" next to Big Sean's picture in her "Thank U, Next" video, she might not have been joking.
The two were spotted hanging out yesterday, and maybe they were recording new music, maybe she was bouncing back to that dick, or maybe both.
While ex-fiance Pete Davidson has moved on to international stunner Kate Beckinsale, Ariana might be recycling dick with one of her hotter exes.
The two reportedly spent several hours in a recording studio in Los Angeles yesterday, and left late in the evening in the same car.
Grande attempted to hide her face while getting into Sean's car, but there's no hiding that expensive ass ponytail.
Since they were in the recording studio together, obviously there's a good chance this shit was platonic and they were just recording some new material together.
Or maybe Sean saw in the "Thank U, Next" video that he could still hit it and decided to slide into Ariana's DMs with some thirst, which she decided she was here for. Who knows?!
I'm a total supporter of this reunion if it's a thing, because I think aesthetically Ariana and Sean look great together, and tbh I prefer Pete with Kate Beckinsale, even though they are literally this generations odd couple.
At the very least, some fire music might come out of this reunion.