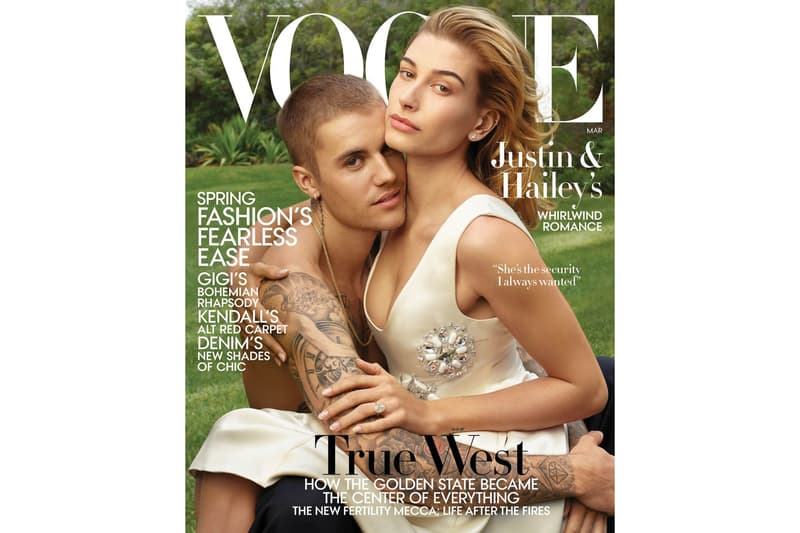 Stars, they're just like us! And in the case of Justin Bieber, that means, just like most modern day adults, he's really into sedatives and casual sex. Well, at least he was before marrying Hailey Baldwin.
Biebs and Hailey graced the cover of Vogue looking like the third hottest couple in any North American high school, and filled us in on their Holy union.
In the interview, Biebs admitted that for a long time he was super into Xanax and fucking randoms because he didn't feel good about himself. You know, pretty normal early-20s shit (that isn't sarcasm and you know it).
Then he found Jesus (I shit you not) and cleaned himself up and swore off sex for a full year until he married Hailey. That's right, if what Bieber says is true, he took Selena Gomez back from The Weeknd without even using his dick. Of course, we all know that worked out really well for The Weeknd since he's back with my own personal goddess, Bella Hadid.
Anyway, after Justin and Selena split, he ran into Hailey at church and realized he still had a major boner for her, and three weeks later they were engaged. A few months after that they were married.
It all seemed pretty fast moving, and super religious Bieber admitted to Vogue that a big driving force in everything moving so quickly was because they wanted to fuck, but, like, wanted Jesus to be cool with them fucking.
I shit you not.
So anyway, now Justin and Hailey are married and having God approved sex, and I'm starting to realize that Hailey Baldwin probably didn't fuck Shawn Mendes and I'm a little bit shook tbh.
But, you know, good for Justin and Hailey. I really hope they're enjoying their sin and shame free sex, and Xanax-free sleeps. Must be reeeeaaaalllly nice being that morally superior, am I right?