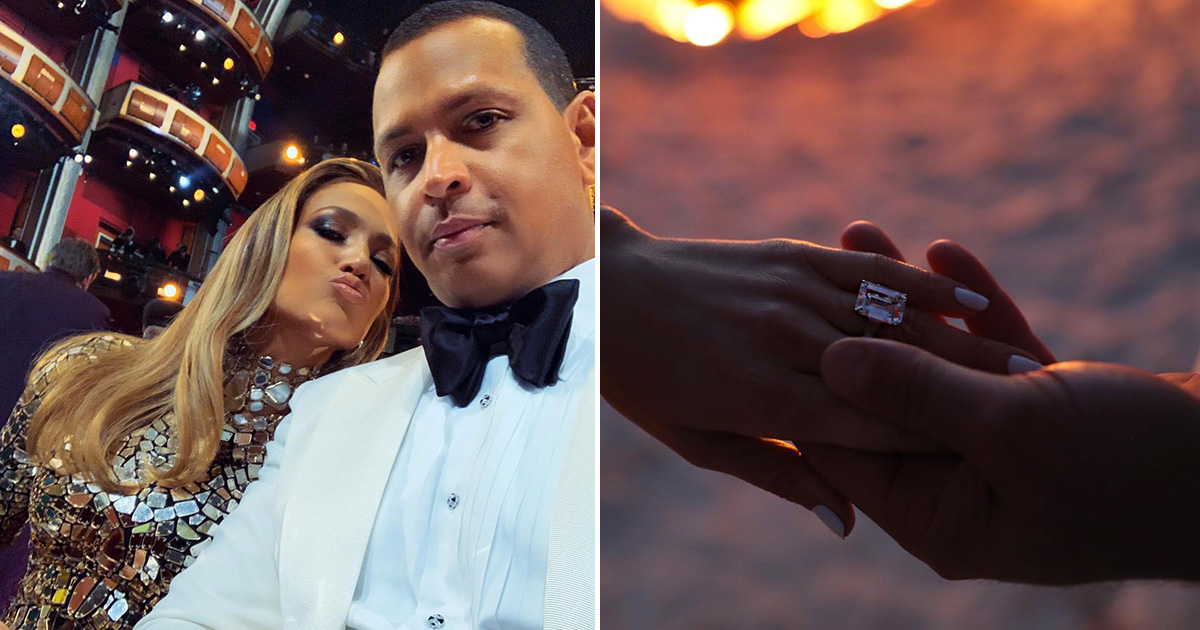 People (including myself) have been joking for years that Jennifer Lopez is on track to being the next Elizabeth Taylor, and bitch apparently took is seriously since she just got engaged to Alex Rodriguez.
ARod proposed to JLo while on vacation with a $1.4 million ring, which might seem extravagant to us hobos, but if JLo cashed in all her engagement rings she could probably end world hunger, so, ya know.
JLo was married to some random guy, then she was married to her one of her back-up dancers, then she was engaged to Ben Affleck, then she was married to Marc Anthony, and now she's engaged to ARod, so needless to say, Jlo is definitely the type of woman who likes for her man to put a ring on it.
A part of me wants to say that I think this might be the real deal for JLo; her real true love, because her and ARod seem like an amazing match. But then I remember that my ass said the same thing about her and Marc Anthony, and now here we are.
I mean, I'm happy for JLo all the same, but as someone who is working towards getting her credit cards consolidated because the financial struggle is REAL, I find it annoying af when I see these celebrities dropping enough money to pay off all my debt AND the debt of my entire extended family on something as foolish as an engagement ring. Nay, not just an engagement ring, and engagement ring to Jennifer fucking Lopez. The fuck? You know?
Anyway, I hope Arod and Jlo will be very happy together and continue to enjoy having much more money than I do. Am I spiteful and jealous? I am. I mean, clearly. You'd have to be a pretty spiteful and jealous person to write a fucking celebrity gossip blog.