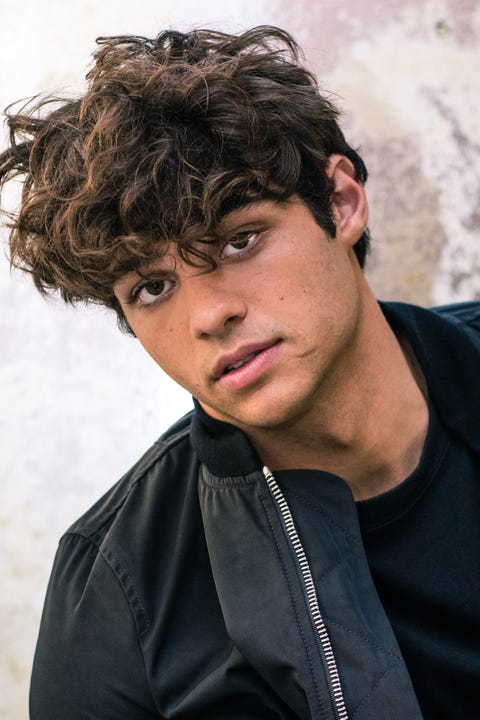 I usually try to add a break-out star or two to my adventcountdowns (says the girl who only started this last year), and for day 17 Iwould like to shout out Noah Centineo, the man who single-handedly made me whata teen rom-com like five times (white wine was always involved).
Noah Centineo has actually been around for a few years on my guilty pleasure show, The Fosters, but he garnered a ton of social media attention this year and became the imaginary boyfriend of every tween girl (and 30-something gay, and Netflix addicted mom).
Noah starred in not one, but two, totally cute Netflix teen rom-com's this year: Sierra Burgess is a Loser and To All the Boys I've Loved Before.
I watched both (because of course), and the Sierra Burgess movie was definitely cute and enjoyable enough, but the movie that put the world (and myself) over the edge about Noah Centineo was hands down To All the Boys I've Loved Before.
Noah plays Peter Kavinsky, and there's this meme going around that says "If you think my grown ass is gonna watch a corny teen Netflix movie about a girl & some love letters then you're absolutely right I love you peter kavinsky", and I'm like "wooooow, I feel personally attacked for that one."
I have watched that corny teen Netflix movie about a girl and her love letters alone while drinking white wine FIVE times, and I have never judged myself more, but Peter Kavinksy is a fucking dreamboat. Ok, you know what? Maybe this blog shouldn't be titled "The Rise of Noah Centineo", but rather the Rise of Peter Kavinksy, because, in reality, it's kind of that character that's getting all this attention.
That being said, Noah does have a role in the new Charlie's Angels movie, so he's definitely still a rising star.